This Park City Food Guide rounds up a list of the 11 Best Restaurants to Try during your next visit to this amazing town in Utah. My family absolutely LOVES Park City, and we make it a point to visit at least once a year. The food scene is a bit pricier than other cities, but SO DELISH. Some of these places are family favorites, in addition to my extensive research on the best places & menu items to try.
The restaurants are listed in no particular order and split by the top Breakfast/Brunch options followed by dinner options. Each restaurant includes the address, description, type of food, photos, and price range. Hope you enjoy!
Breakfast/Brunch:
Aussie-founded cafe with breakfast served all day. Variety of healthy options including loaded acai bowls, hulk smoothie bowls, shakshouka, poke bowls, & smashed avo toast.
Location: 1600 Snow Creek Drive, Park City
What to Order: Banana Bread, Avocado Toast, Buddha Bowl, "The Hulk" Smoothie Bowl (pictured below), Quiche.
Price Range: ~$10-16 per plate
Aussie style breakfast & lunch cafe with gourmet coffee + smoothies.
Location: 820 Park Avenue, Suite 101. Park City, Utah 84060
What to Order: Savory Toast, Avocado Toast, Paleo Banana Bread, Acai Bowl, Matcha Latte (Best Matcha in Park City!)
Price Range: ~$9-15 per plate
Lunch/Dinner
Utahs first Distillery and the only ski-in Distillery in the world. Rustic vibes, and named Distiller of the Year in 2016 by Whisky Advocate. You can ski in right across the street by skiing to the bottom of the Town Lift (*must be blue level* – can take Quit 'n time, Creole, or King's Crown to RDR). 21+ only as of July '18.
Location: 703 Park Ave, Park City, UT 84060
What to Order: Whiskey! Shishito Peppers, Tacos, Elk Chili, Rojo Pozole (V), Blue Crab Mac N' Cheese. They also have a gift shop which is a great place to buy a gift (ie bottle of whiskey) for someone.
Price Range: ~$18-36 per Entree
American Cuisine with variety of small plates. Variety of sushi, seafood, and steak options along with classic comfort food just 2 minutes from Main Street.
Location: 136 Heber Avenue. Park City, Utah
What to Order: General Tso Cauliflower, Apple Toast (tastes like apple pie on sourdough – SO GOOD), Sunchoke Tostada, Mushroom Bolognese, Fried Chicken
Price Range: ~$13-48 per Entree
Cute, Italian restaurant located in downtown Park City on a beautiful 3 story house. Great ambiance with sparkly lights outside and romantic dim lights inside. Great for a date night or nice dinner out with the fam!
Location: 151 Main Street. Park City, UT 84060
What to Order: Osso Bucco, Lobster Ravioli, Eggplant Parmesan, Horseradish Salmon.
Price Range: ~$27-45 per Entree
Location: 1251 Kearns Blvd. Park City, UT 84060 (5 min from Main Street)
What to Order: Oysters, Ahi Tuna Nachos, Blistered Shishitos (GF, Vegan), Seared Diver Scallops (GF), Cauliflower Tempura (GF). For large groups, you can order a variety of appetizers to share with everyone.
Price Range: ~$22-36 per Entree
Upscale American Restaurant with great options for Brunch and Dinner.
Location: 508 Main St, Park City, UT 84060
What to Order: Biscuits, Scallops, Garlic Mushroom Toast, Butternut Squash Soup (GF, V), Rainbow Trout (GF), Fresh Rigatoni
Price Range: ~$24-48 per Entree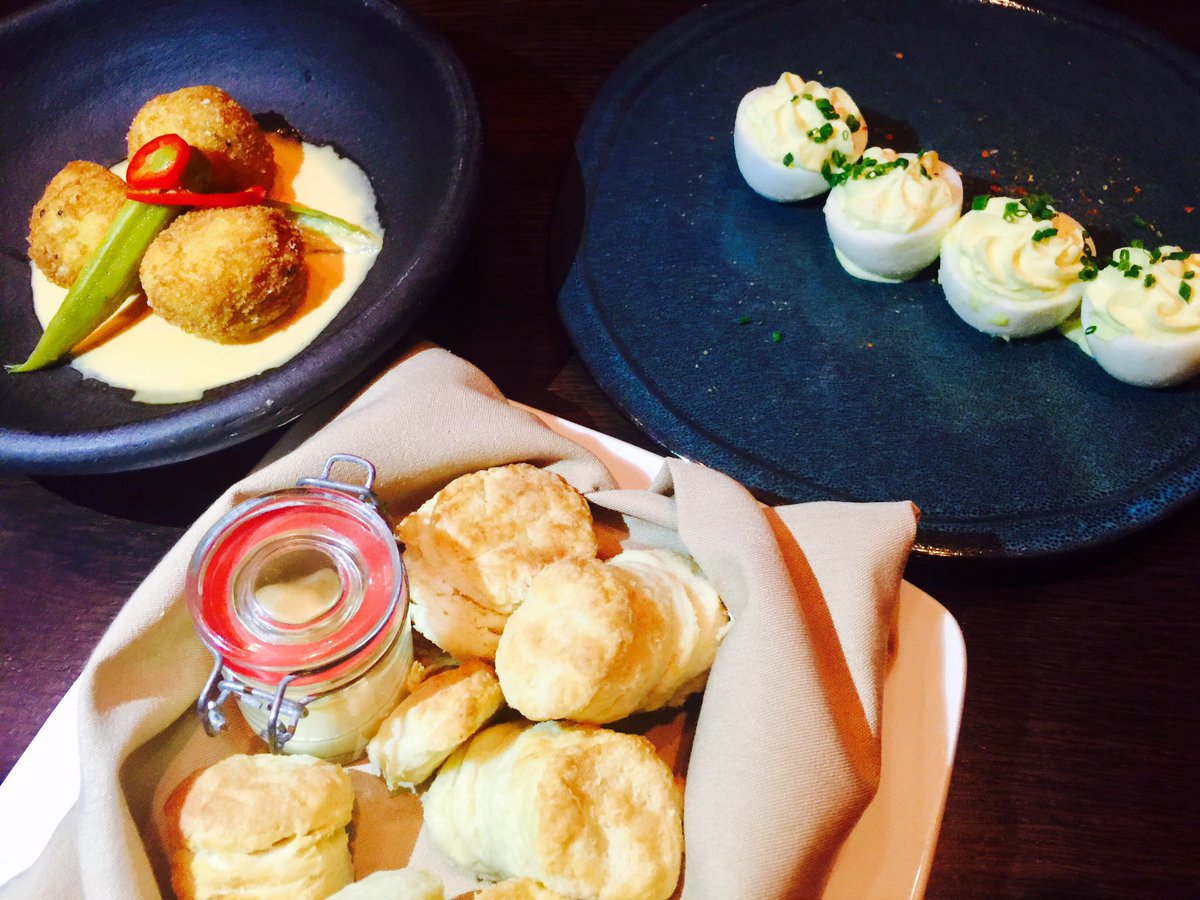 American style food located in the heart of Main Street. Cozy mountain decor with fireplaces lining the inside with a wood interior. One of our favorite bars for a night on the town as well!
Location: 562 Main Street. Park City, Utah 84060
What to Order: Bacon Jam with Cheddar Chive Biscuits (for the table), Peanut Crusted Salmon (GF), Short Rib Grilled Cheese (Crowd Favorite), Charred Brussel Sprouts
Price Range: ~$15-35
Cozy, CASUAL lunch spot with fireplaces upstairs along with gluten free, vegetarian, and vegan options. Perfect spot for Après ski (just ski down to the bottom of Town Lift, drop your skis off at High West, and walk on over!) We came here a lot – so good!!
Location

: 501 Main St, Park City, UT 84060

What to Order: Park City Poutine, Turkey Melt, Gourmet Grilled Cheese, Tomato Basil Soup, Hot Chocolate
Price Range: ~$15-20 per Entree
Cozy, Italian/Mediterranean restaurant best for dinner in Main Street.
Location: 424 Main St, Park City, UT 84060
What to Order: Almond Encrusted Salmon, Herb Breaded Trout, Grilled Lamb Chops, Pan Seared Scallops
Price Range: ~$24-29 per Entree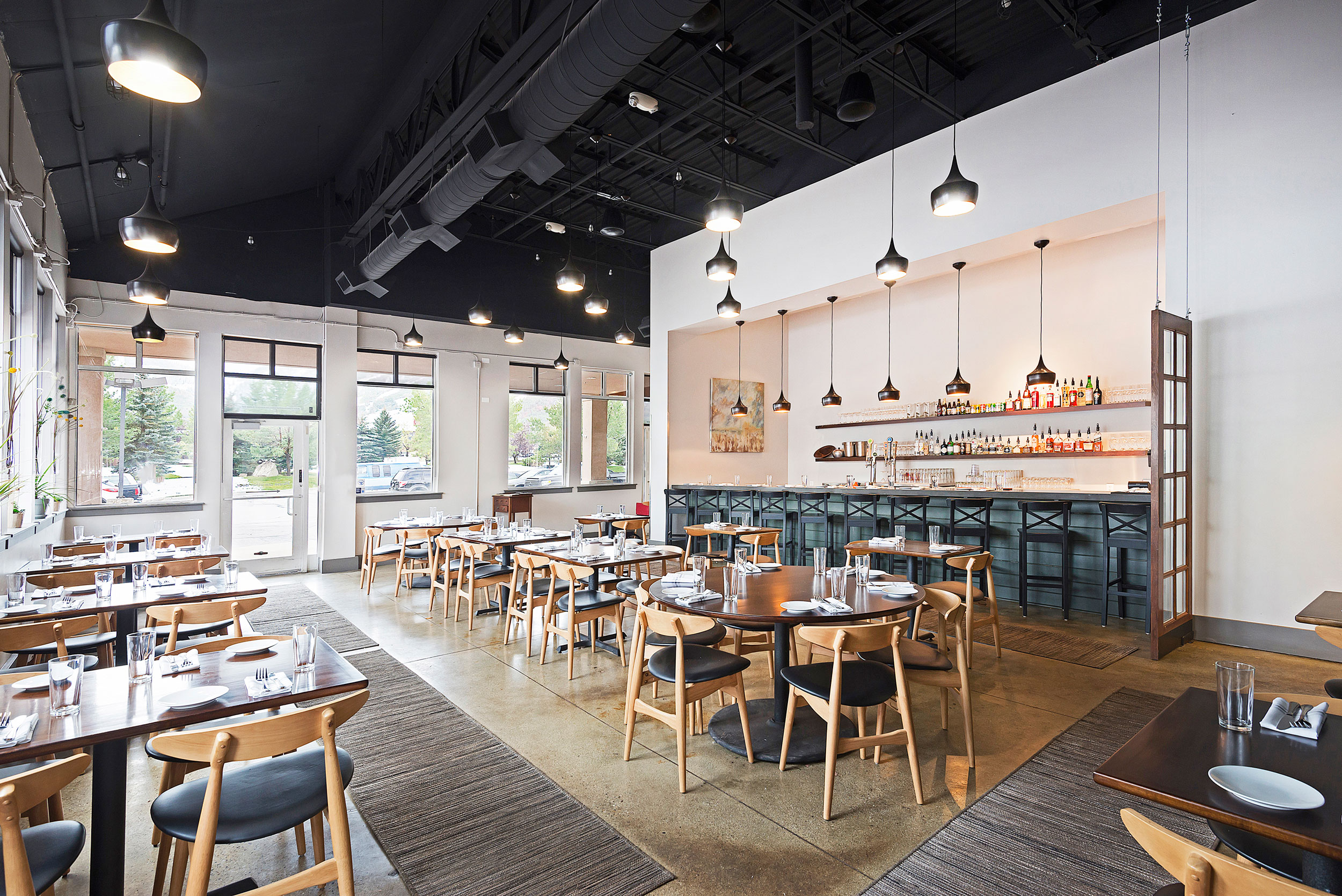 Trendy & Chic American restaurant with patio seating. Located in a strip mall, but beautiful view of the mountain once inside.
Location: 1300 Snow Creek Drive, Suite RS. Park City, UT 84060
What to Order: Grilled Octopus, Agnolotti en Brodo, Elk, Trout
Price Range: $18-30 per Entree
I hope you enjoyed this roundup of the 11 Best Restaurants in Park City Food Guide! Also make sure to check out No Name Saloon for drinks at night (multi room dive bar).
Drop a comment below if you tried any of these places, or if there are any other places not included above that you love to visit in Park City!
Also, be sure to check out my 10 Ski Trip Essentials + Park City Mountain Recap as well when planning out your next trip to hit the slopes!
xx,
PIN IT: